BELLATOR
It's amazing that this far into his career Kevin Roddy has finally figured out how to mesh endless striking with endless cardio and rely very little on his jiu-jitsu.
Lester Caslow and Darrion Caldwell both looked fantastic and deadly with their subs. Who do we have to talk to about getting them to fight each other?
I remember when Ryan Contaldi was a considered a tough up-and-comer in the Northeast like it was yesterday. But it wasn't yesterday, it was 2010.
I'm convinced that Dante Rivera will never truly retire. He'll just keep on fighting forever and ever and ever.
Liam McGeary told Mike Mucitelli to sit down. With his knuckles.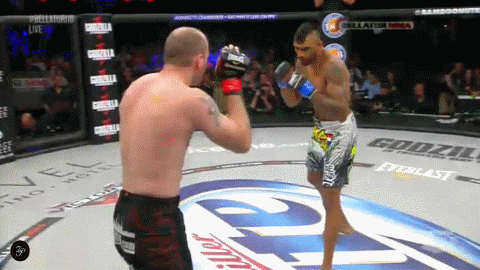 Andrey Koreshkov should be fighting no one but the elite of the Bellator welterweight roster. Otherwise, someone will likely die.
From now until when Eduardo Dantas recovers, Bellator should be milking interim champ Joe Warren's microphone skills every chance they get. EVERY. CHANCE. THEY. GET.